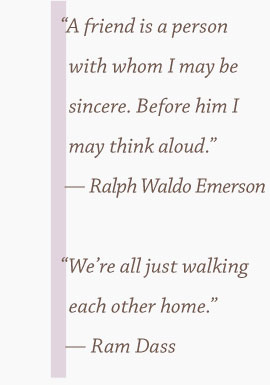 Individual Counseling
In supportive individual counseling sessions, I provide the opportunity for you to reach self-acceptance, insight and hope. Concerns and confusion transform into clarity and resolution.
I base my counseling practice on the understanding that within every person's destiny is a path of growth which can be found, even when seemingly insurmountable challenges present themselves. New possibilities become apparent. Using a gentle, empathic and discerning approach, I support individuals in their journey toward new directions. You may ask:
How do I find inner peace and self-mastery? How do I come to terms with past experiences, with lingering pain?
What does the colorful palate of my emotions reveal about what I am longing for?
What am I hoping to achieve? How may I encourage success in my endeavors, in my relationships?
My goal is to help you find answers to these questions, leading to new vistas of opportunity and joy.